Welcome! We are so glad that you are interested in becoming a volunteer with the San Bernardino County Animal Care Volunteer Program.
We are looking for compassionate and caring people willing to spend time with some of the cutest shelter pets you may ever meet.
Volunteers provide much needed socialization and enrichment for shelter pets and help to make their stay more comfortable, while increasing their adoptability. We look forward to serving alongside you in our shared mission of providing a safe, clean, and loving environment to each animal in need.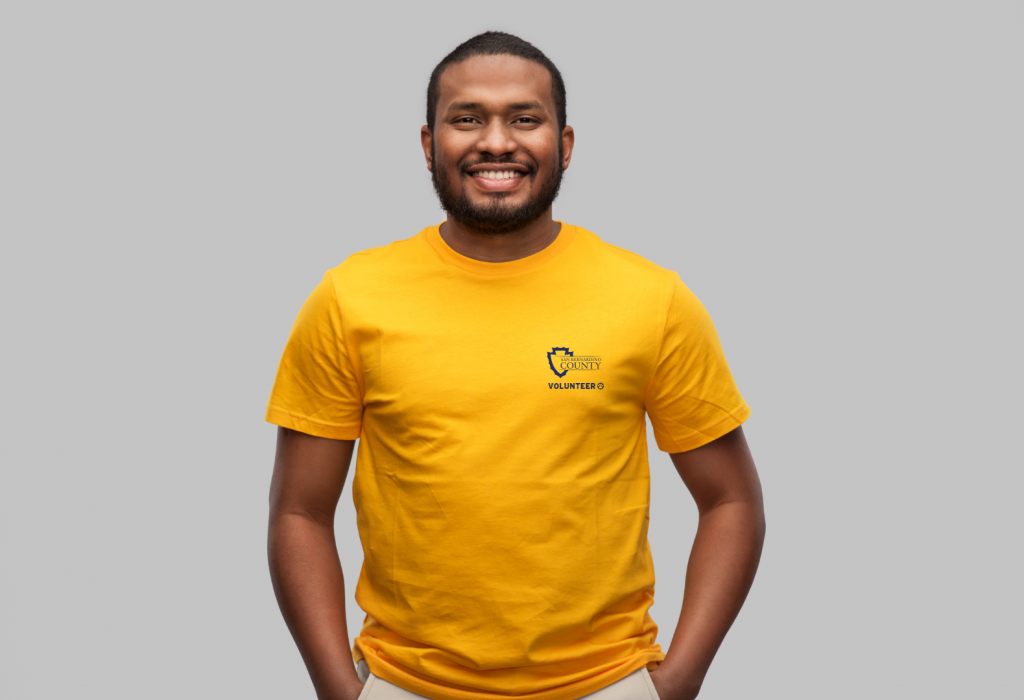 Volunteer Requirements
checked

18 years of age or older

checked

Willing to commit to at least 9 hours each month

checked

Complete the volunteer application (including: an interview, background check, and orientation)
Read More About Volunteering
Learn more about other Public Health internships and volunteer opportunities!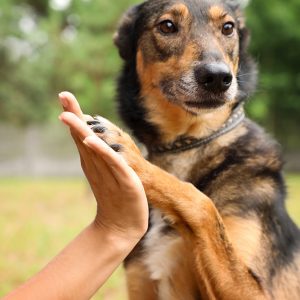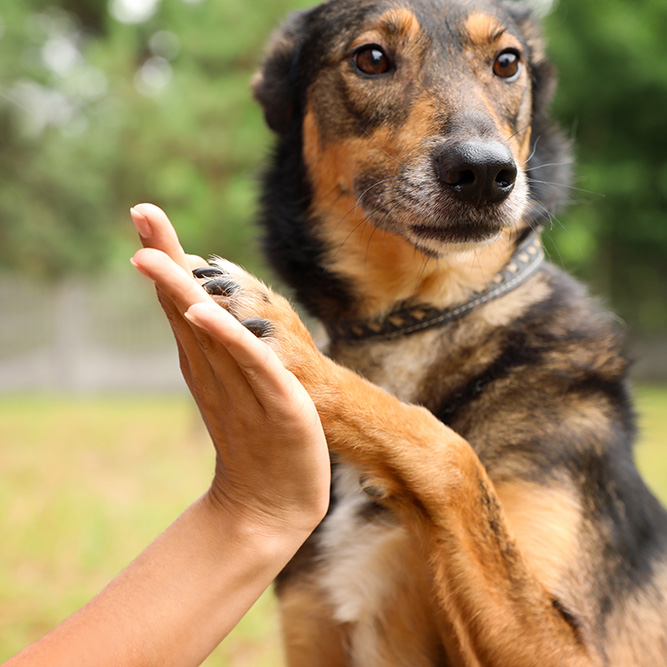 Volunteer Interviews
Once your application is received by the Animal Care Team and the Volunteer Program Coordinator, a 15-minute phone interview will be arranged.
We currently only have a limited number of volunteer slots available. We plan to continue to expand the volunteer program. Some applicants may be placed on a waitlist until a slot opens or capacity expands to accept more volunteers. Thank you for understanding.
Volunteer Onboarding and Orientation
Once the interview is completed, if both parties decide this is a good fit, you will receive additional information on completing a background check.
After your background check is processed, you will receive an email with the Volunteer Manual and current dress code. The dates and times for Orientation and Safety Training will be provided at that time.
We are currently offering an Animal Care Volunteer Orientation and Safety Training twice per month. Once on a weekday and once on a weekend. You must attend one of the orientations before your volunteer hours may begin. A badge with "Volunteer" will be given to all volunteers at this orientation. Please wear this badge when volunteering.
NOTE: If you are unable to attend Orientation and Safety Training in-person after two consecutive months due to scheduling or other conflicts, please reach out to the Animal Care Volunteer Coordinator directly for an accommodated option.
Volunteer Hours and Commitment
2-hour increments between the hours of 8 a.m. – Noon and 2 – 6 p.m. Accommodations will be made as needed for hours.
A minimum of 9 hours a month is required; however, a volunteer can do more! You cannot exceed 8 hours in one day.
After completing 20 hours of volunteer work, a volunteer t-shirt will be provided.
Please sign-in at the start of each volunteer shift and sign-out at the end of each volunteer shift.
Each volunteer will be assigned a mentor or one-on-one Animal Care staff for the duration of their volunteer hours.
These assigned staff members may be different depending on the day. Thank you in advance for your flexibility.
A wide variety of tasks will be available to the volunteers and the Animal Care team will work to allow for opportunity
in your specific interests or skillset.
Volunteer Opportunities
Volunteers make a big difference for the animals who stay with us. We welcome your ideas and contribution!
Applying to Become an Animal Care Volunteer
Volunteers will be recruited on the San Bernardino County Human Resources website, and apply through the Department of Public Health Intern Volunteer Program.
Animal Care Host
Greet visitors in the front office and offer tours.
Help introduce adoptable animals to a potential adopter.
Share tips you've learned about how to be a good pet parent and inform people about the benefits of adopting.
Share resources with potential adopters.
Enrichment Specialist Volunteer
Support dogs with walking, bathing, and multi-dog playground activities.
Pet and comfort dogs, cats, and rabbits.
Read to animals.
Outreach Team Volunteer
Photograph animals, write about them, and submit drafts to the Media Team and Volunteer Coordinator to be shared online.
Attend community events with the Outreach Team and help promote pet adoptions, responsible pet ownership, and shelter prevention.
Shelter Services Volunteer
Help ensure kennel cards, adoption and/or 'rescue only' signs are up-to-date.
Organize and track inventory and donated goods.
Support with cleaning and feeding animals.
Wash and dry blankets for kennels.
Frequently Asked Questions
There are so many great reasons to volunteer. Meet new people, experience the satisfaction of community service, develop new skills, acquire work experience for future endeavors, and most of all help us save, care for, love, and find homes for pets in need.
Devore Animal Shelter
19777 Shelter Way, San Bernardino, CA 92407
Hours
Monday, Tuesday, Thursday and Friday
10 a.m. – 6:30 p.m.
Wednesday
10 a.m. – 7 p.m.
Saturday and Sunday
10 a.m. – 5 p.m.
We encourage you to review our Animal Care website to learn more about our program and service areas.
Other helpful resources are:
Yes! We will provide an hour verification certificate for academic programs. Please remember to sign-in and sign-out for each volunteer shift. This will help us keep track of your hours for the certificate.
We are grateful you signed up. If Animal Care is not a good fit, we encourage you to look at other Public Health volunteer or internship opportunities. We welcome you to come back and join us again as a volunteer anytime that may be best for you. We can place your completed application on hold for at least one year. After one year, you will need to re-complete the application, interview, and background process.
Absolutely, we are able to accommodate individuals with all physical or other ability levels. We encourage you to sign up and we will find an opportunity that fits your strengths.
Yes, the Animals aRe First Fund (ARFF) sponsors free or low cost adoptions, spay/neutering, microchipping and more.
To donate, please visit: Animals aRe First Fund (arffund.org)
Our goal for 2023 is to raise more than $100,000 to help animals in need. Help us achieve that goal!
We appreciate all ages visiting our shelters. We currently do not have a volunteer program for individuals under 18 years of age; however, we encourage you to check back with us at a later time. The future is bright with opportunity.